Father kills twin daughters, shoots wife in legs before killing himself
SOURCE: PEOPLE
Such a heartbreaking, sickening story.
A 48 year old father fatally shot his twin teenage daughters before killing himself in Illinois on Friday.
The girls' mother and the shooter's wife was shot in both legs, but is recovering in stable condition in the hospital.
"Police in St. Charles, Illinois, say the murder-suicide was preceded by months of domestic distress between Randall Coffland and his wife, Anjum Coffland, who were separated and living apart. According to investigators, Randall killed himself after shooting his 16-year-old daughters, Brittany and Tiffany Coffland, in the head."
According to People.com, here are five things to know about the case.
1. Dad Called 911 to Say He Killed His Daughters
Police have released audio from a call they say Randall made to 911 on Friday not long after fatally shooting his daughters.
During the call, a copy of which was obtained by PEOPLE, Randall confessed to killing both girls and said he had also shot his wife, who can be heard in the background screaming in terror.
"I'm going to kill myself now, too," Randall told the dispatcher. "My two girls are dead, and I'm killing myself."
At one point during the call, he told his wife, "I want you to live and suffer like I did."
Moments later, silence replaced the chaos and the call cut out just prior to Randall apparently shooting himself.
2. Mom Also Called 911 to Report Friday's Shooting
Soon after her husband's death, Anjum Coffland called police, begging for help for her two daughters.
"Oh my God, my husband shot my kids," the mother frantically told authorities. (A copy of her call was also obtained by PEOPLE.) Anjum was in such distress that she could not remember her own address for dispatchers.
At one point in the call, she yelled both of her daughters' names. "My girls are dead!" she said.
When asked if she was hurt, Anjum acknowledged she was shot but did not seem to know where. "I don't know … my legs," she said.
• Want to keep up with the latest crime coverage? Click here to get breaking crime news, ongoing trial coverage and details of intriguing unsolved cases in the True Crime Newsletter.
Anjum is being treated at the local Delnor Community Hospital, where she is listed in stable condition.
The body of one of the girls was found on a couch while the other was shot in her bedroom, police said. A 9mm handgun was found near Randall's body, but investigators are still trying to determine if he owned the gun or borrowed it from someone else.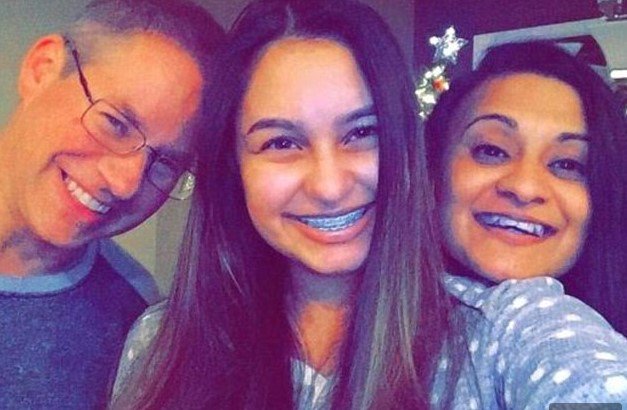 3. Police Responded to Previous Domestic Call with the Family
While still married, the Cofflands were legally separated and living apart, authorities said: Randall and his daughters were staying a luxury condominium while Anjum was living in her own apartment in a different part of St. Charles.
According to police, officers had responded to a report of domestic trouble involving the Cofflands on Feb. 9, just weeks before the killings. A report filed soon after the incident indicates "nothing physical happened" and that no arrests were made.
Authorities have declined to release the February report and are not providing any additional details about the call
4. Community Remembered Twin Victims as 'Amazing,' 'Kindhearted' and 'Vibrant'
Friends of Brittany and Tiffany Coffland are remembering the two teens with candlelight vigils and makeshift memorials which have popped up not far from the scene of the killings.
"It's kind of unnerving to realize that someone you were so close with, and could see in a day, could be gone in a matter of hours," Ally Siebrasse, a friend of the slain sisters, told WGN.

Ashley King
Want to know more about Ashley King? Get their official bio, social pages & articles on Kix 104!
Read more