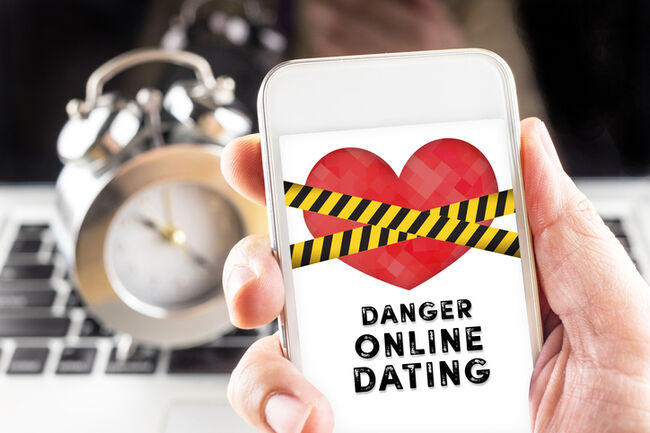 Ask anyone who's tried to find love online and they're bound to let you know the struggles they face going through countless profiles of potential matches. And once you've been looking long enough, there's no doubt you've see certain things in profiles over and over again that simply drive you crazy.
Well, a new Reddit thread has women sharing their biggest pet peeves about men's dating profiles, and we bet most gals out there can totally relate.
Among the biggest pet peeves:
"Anything that insinuates you're too good to be on [insert dating site here]," one woman shared. "If you were really too good for Tinder, you wouldn't be on Tinder."
"Leaving it blank is the worst."
"Typos. You're trying to show your best self. Use f****** spellcheck please."
"Text talk or incorrect spelling."
"Claiming to be looking for someone who isn't shallow or superficial, then listing all the physical traits you have to have (e.g. no fatties, must have at least C cup breasts)."
"Not necessarily written, but in regards to pictures: a) A lot of party pictures where the person looks constantly drunk is an instant no b) A lot of pictures of them training/showing of their muscles. NO."
"I have seen SO many guys put things like 'RIP Grandma 6.2.17.' Yes, Tinder is totally the place to remember your deceased grandmother."
"Hearing about their ex/ bad breakup. Or 'if I read your profile and like what I see, I may reply to your message.' Chill out there Narcissist Ned."
"A list of emojis I'm supposed to decipher that explain who you are."
"When men list, 'Makin $$$,' under profession. I don't understand are they printing out counterfeit bills?"
"'My truck is the most important thing in the world' BYE"
Source: The Daily Mail

Jake and Woody
Want to know more about Jake and Woody? Get their official bio, social pages & articles on Kix 104!
Read more