Experts talk weight loss!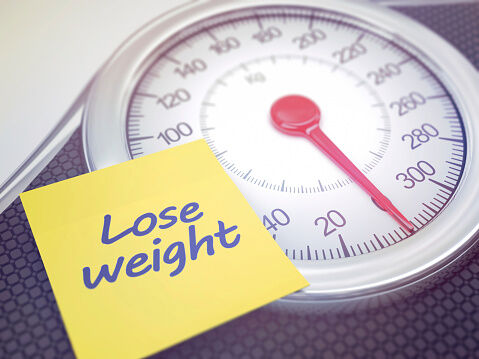 There's a lot of conflicting dieting advice out there, but these are the areas where the experts agree.


With all the weight loss advice we see in magazines and online, it's hard to keep it all straight. And just because someone's social media post swears one method works for them doesn't mean you'll have the same success. So when you're trying to find the most effective and most healthy ways to shed some pounds, these tips from dietitians and trainers will help.
Don't Diet - Extreme calorie restriction and overexercising don't work because you can't maintain that pace for long. Research shows that

95% of people who lose weight on diets will gain it back within one to five years, so you're much better off finding a healthy, sustainable way of eating that you can stick to long-term.
Veggie Up

- Eat more vegetables, like in every single meal and snack. They're low-cal, high in fiber, and you can eat tons without gaining weight, so load up on veggies.
Go With Whole Foods - Cut way back on processed carbs, excess sugar and salt, and pre-packaged foods made with artificial ingredients. What's left to eat? Real foods made of one ingredient, like whole grains, fruits, vegetables, nuts, seeds, and lean proteins.
Do the Right Kinds of Exercise

- Sure, running straight for an hour

will burn calories, but it's not the most effective workout for losing weight. Fitness instructor John

Kersbergen says, "The most efficient way to get results is to do some form of

high-intensity interval training(HIIT) for a total-body workout and to focus on strength training certain body parts (upper body, lower body, core) on different days of the week."
Keep Water Close - Drinking water keeps you hydrated and fills you up, so try to get between 60 and 80 ounces a day.
Try Intermittent Fasting

- It's when you don't eat for a period of time, called your fasting window, then you don't have to follow strict rules about what to eat during your eating window. There are different forms of intermittent fasting, so do your research to find the way this sustainable lifestyle could work for you.
Source: PopSugar

Jake and Woody
Want to know more about Jake and Woody? Get their official bio, social pages & articles on Kix 104!
Read more