18 essential tips for men as you date!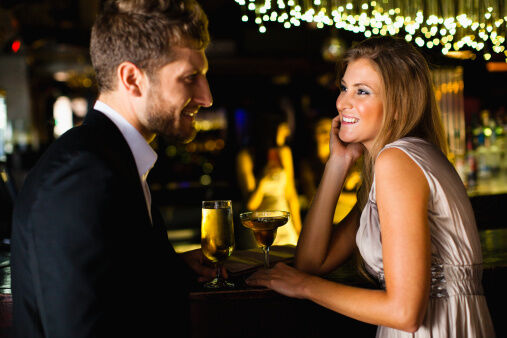 Need help dating? Here's some solid advice for the men.


(Nextluxury.com)
From online dating to rejection, here's what every man should know:
Women don't want a good guy, they genuinely want a GREAT man.
Stop chasing women all the time. Instead of becoming an interesting man women can actually connect with, you will end up sacrificing parts of your life. Your time is valuable, don't waste it on things you can't always obtain.
Be yourself. A confident man has nothing to prove. An arrogant man believes he must prove everything in order to support his confidence.
Don't compete for women. Have an abundant mentality. Be yourself and you'll know if women feel or don't feel chemistry/attraction towards you. Respect her even if she doesn't; you can go talk to another woman at anytime.
Confidence is a lifelong gift, any man can learn to achieve it.
Communication is magic. Observe the actions of others around you. Listen, ask deep questions. Stay present in the moment. Relax when speaking to women, slow down!
Create an amazing lifestyle if you want to attract amazing women.Consider your work environment. Participate in things you love. Be open to new experiences. Embrace every moment, don't just be a part of it.
Use the law of attraction to your advantage. In other words, learn how to genuinely enjoy every day of life and every single moment. Women tend to naturally gravitate towards two things: Popularity and positively. Make women curious about speaking with you.
Online dating is easier than you think. Create an emotional response, so they are compelled to write you back. Paint them a picture. Don't be a sleazy salesperson and sell them false dreams, you'll eventually have to live up to them.
Use the power of voice tone and eye contact to charm her.Remember that there is never the "right" thing to say.
Understand that women are not your possessions. No man ever owns his woman.
Don't live so much in the moment. You'll forget too much and miss every single opportunity succumbing to constant fear.
Don't shuffle around like you're walking on eggshells. Pay attention to your body posture. Make it a habit to approach women quickly without pacing back and forth about it.
When you have something important to say, call her. Don't text or email. The key here is make it known that she is an important part of your life.
Be casual about rejection. Flirt, talk and then try your luck. If she rejects you don't make it so obvious by hanging your head down and looking all blue. Other women will see your desperation. When that happens, don't be surprised if five women in a row all reject you.
Never celebrate after scoring her number. Cut the high-fives and nonsense out with your friends. Women will watch for your reaction. By not showing how you feel inside, you'll appear in control and collected.
Understand that rejection is simply a made-up emotion, in reality is doesn't even exist. You have absolutely nothing to worry about!
Put your immediate goals aside when trying to attract women. What I mean by that is don't approach with only the task of getting her phone number. The key here is to avoid looking desperate, because your mind will literally be so focused on getting that number. Make her believe that you are someone she must spend time getting to know. Not the other way around!
Link: http://nextluxury.com/mens-relationships/dating-advice-for-men/

Jake and Woody
Want to know more about Jake and Woody? Get their official bio, social pages & articles on Kix 104!
Read more