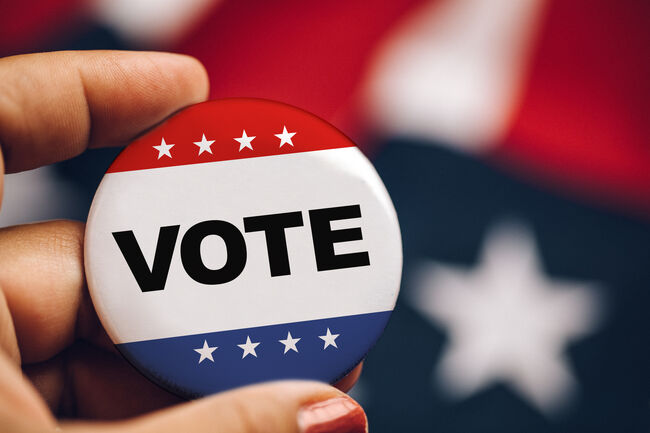 Here is a list of polling places for early voting by county. Early voting in Arkansas takes place Monday through Friday from 8 a.m. to 6 p.m. and Saturday from 10 a.m. to 4 p.m. Early voting closes at 5 p.m. on Nov. 5.
Benton County:
County Clerk's office, Bentonville
215 E. Central Ave., Suite 217
Benton County Election Commission
2109 W. Walnut, Rogers
County Clerk's office, Siloam Springs
707 S. Lincoln St.
Siloam Springs Community Building
110 N. Mount Olive Street, Siloam Springs
First Landmark Baptist Church
206 SE 28th St, Bentonville
Riordan Hall3
Riordan Road, Bella Vista
Bella Vista Fire Station
101 Towncenter, Bella Vista
Intrust Bank
3300 Market, Suite 130, Rogers
Rogers/Lowell Chamber of Commerce
506 Enterprise Drive, Lowell
Reach Church
900 W. Centerton Blvd., Centerton
NEBCO Community Building
17823 Marshall Street, Garfield
Gravette Civic Center
401 Charlotte Street SE, Gravette
Crawford County:
Emergency Operations Center 1820 Chestnut St., Van Buren
Franklin County:
Franklin County Training Room 120 S. Second St., Ozark
Charleston Courthouse 607 E. Main St., Charleston
Johnson County:
Johnson County Courthouse 215 W. Main Street, Clarksville
Logan County:
Logan County Courthouse 25 W. Walnut St., Paris
Logan County Courthouse 366 N. Broadway, Booneville
Madison County:
Madison County Clerk's Office Courthouse, 201 W. Main St., Huntsville
Scott County:
Scott County Courthouse 190 W. First St., Waldron
Sebastian County:
Sebastian County Courthouse 35 S. 6th St., Room G8, Fort Smith
Ben Geren Park Tornado Shelter 7200 Zero Street, Fort Smith
Creekmore Community Center 3301 S. M Street, Fort Smith
Greenwood City Hall 30 Bell Road, Council Room, Greenwood
Harvest Time 3100 Briar Cliff, Ave., Fort Smith
Washington County:
Washington County Clerk's Office Courthouse, 280 N. College Ave., Suite 300, Fayetteville
Boys and Girls Club 560 North Rupple Rd, Fayetteville
Elkins Community Center 162 Doolin Drive, Elkins
Grace Point Church 7325 Meeshow, Springdale
Medical Arts Pharmacy 2515 East Huntsville, Fayetteville
Prairie Grove Training Room 955 East Douglas Street, Suite 4, Prairie Grove
Rodeo Community Center 1423 East Emma Ave, Springdale
West Fork Community Center 222 Webber Street, West Fork

Jake and Woody
Want to know more about Jake and Woody? Get their official bio, social pages & articles on Kix 104!
Read more