That first kiss!! Reddit speaks!!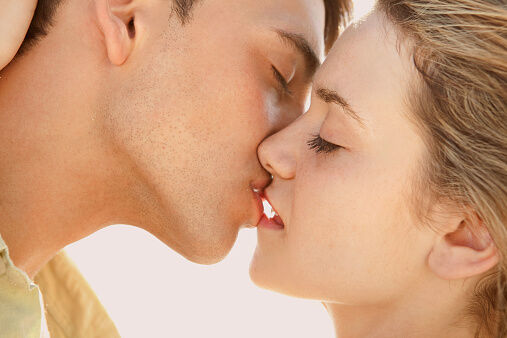 Everyone remembers their first kiss, and while movies always make it out to be all romance and fireworks, all too often it turns out to be a bit of a disappointment.
Well, folks on Reddit are sharing the truth about their first pucker, after a user offered up the question, "What was your first kiss like?" As you can imagine, some of the responses were sweet, while others were a bit funny, with the word "awkward" coming up quite often.
Among the responses:
"Awkward, exciting and sweet."
"Magic. It was like a Disney kiss. The whole world seemed to swirl, and melt away, and it was just me and him, and our lips. It was wonderful."
"Suffocated. Had the vacuum on high."
"Terrible, she cried and to this day I still don't know why!"
"Tasted like cod from the fish and chip shop."
"Very wet. I'm not saying it's good, but was wet AF. Also, she had a heavy tongue, so the kiss was kinda strange."
"Awkward. She kept her mouth closed and I opened mine too wide and tried to eat her face. We learnt pretty quickly though."
"I cried. She had to lend me a shoulder after."
"Reeking of tobacco and wine, but still pleasurable. She was exotic."
"Wet & cold for some reason. He was the only person I've ever encountered with a cold tongue."
"It was really gross to be honest. For some reason his mouth and tongue were cold and we were in a public place so I just felt uncomfortable the whole time."
Source: The Daily Mail

Jake and Woody
Want to know more about Jake and Woody? Get their official bio, social pages & articles on Kix 104!
Read more