The Whisper App reveals some crazy things seen at weddings!!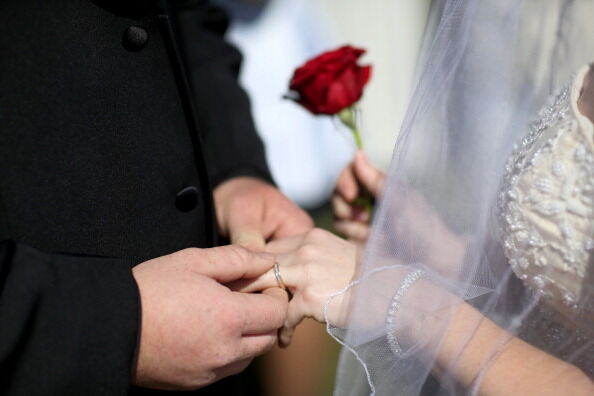 While weddings are supposed to be the best day of a bride and groom's lives, there's no doubt some affairs don't go off without a hitch. While some problems can be simple like a missing place card, or a baby crying in the middle of the ceremony, there are some moments that could simply ruin an entire evening.
Well, a new thread on the anonymous Whisper app has wedding guests revealing the most awkward moments they've experienced at a wedding and some of them are truly horrifying. Although let's face it, in some cases it probably made the entire night a lot more entertaining for the guest (not the bride and groom).
Awkward wedding moments include:
"I went to a wedding where the groom's prostitute from the stag (bachelor party) showed up in revenge after he didn't pay her, disaster…free bar though."
"I was once at a wedding where the groom's other wife showed up."
"I was at a friend's wedding and the ex showed up claiming her baby was the groom's. Everyone started fighting and me and my sister just sat at the buffet and ate."
"At my cousin's wedding the bride wasn't there for the cake so my brother cut the cake with my cousin and they fed each other."
"My stepdad walked away in the middle of the wedding at the altar because he was so nervous he couldn't breathe and started sweating."
"My mother's wedding, the guy mispronounced my stepdad's last name. His last name is Weiner (pronounced Wyner)."
"At my uncle's wedding, the priest got them confused for another couple he was marrying later in the day and didn't realize until halfway through the ceremony and had to start again."
"At my cousin's wedding, the bride-to-be panicked and vomited when her boyfriend showed up. My cousin walked out."
"One time when I went to the wedding I saw the groom kissing one of the bridesmaids hidden behind the trees. I told no one."
"The officient showed up in a purple track suit…it was a black tie wedding."
"My sister-in-law's family showed up to the wedding in blue jeans and leggings."
"One time I was working at a wedding and overheard the bride and groom debating whether or not they were related…the best man then turned to me and said 'nothing like incest to keep it in the family.'"
Source: Whisper

Jake and Woody
Want to know more about Jake and Woody? Get their official bio, social pages & articles on Kix 104!
Read more