Confessions made by teachers!!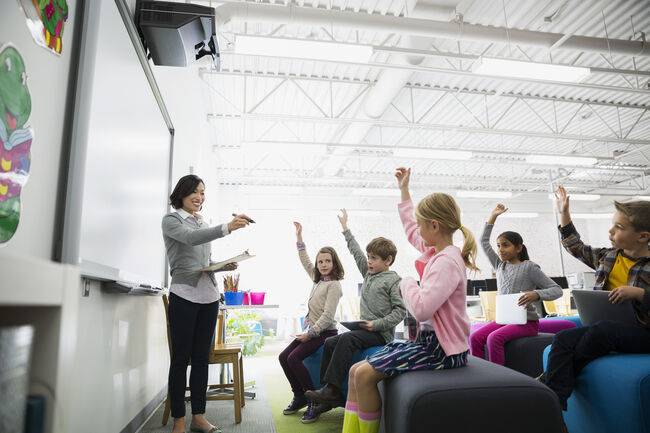 The new school season has started for a lot of folks around the country and that means that not only is summer over for the kids, it's also over for the teachers. As kids most of us probably believed everything our teacher told us, but judging by a new Reddit thread we probably shouldn't have.
A bunch of teachers are opening up about their biggest secrets, after someone on Reddit posted the question, "'Teachers of Reddit, what is a secret you don't want your students to know?"
Secret teacher confessions include:
"I occasionally pray for some students not to show up to give myself half of a chance that day. Legitimate prayers."
"For helper tasks (taking lunch count, attendance to office, etc.), we choose badly behaved kids, not well behaved ones. Gives us a break from them, and gives them less time destroying things in the classroom."
"Most of the decisions I make aren't truly my own, and are simply made by the board of ed. Most of the time I hate the way I have to teach and want them to know we are on the same page that this sucks."
"I graded drunk all the time."
"Before I started dating their French teacher I was hooking up with their Math teacher... A year before that I was with their Grade 6 teacher..."
"On most homework assignments, we spend maybe 30 seconds grading each one. We have trained ourselves to look for certain keywords in each assignment and also length. Frankly, it is mind-numbing and very repetitive work, very boring and most people aren't that different."
"I have wished for kids to fall into comas, get mono, some non-lethal whatever illness, to keep them from my classes because either they were, A- so distracting it dragged the whole class down or B-just little jerks."
"When I say I've been too busy to grade their tests it's almost always bullsh*t.
"We fart and blame it on you."
Source: Reddit

Jake and Woody
Want to know more about Jake and Woody? Get their official bio, social pages & articles on Kix 104!
Read more