Dating profile mistakes !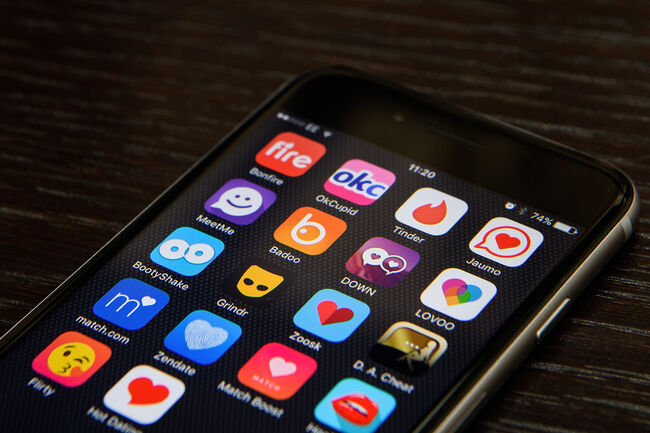 Notice these dating profile mistakes and don't do them.


(Menshealth.com)
Here are some of the dating profile mistakes that turned people off the most. If you're currently using any of these, it could be the reason your Tinder profile isn't getting as many right swipes as you think it should. Thankfully, they're easy to fix.
POSTING GROUP PICTURES WITH DOZENS OF OTHER PEOPLE
From JellyfishMermaid: "Not a phrase, but dating profile pictures. When there's multiple people in a photo—like family pictures are okay, but I don't want to try to pick you out from your 30 fraternity brothers. Also tongue sticking out/flipping off the camera. Never 'nope' so fast until I see those."
SAYING YOU'RE LOOKING FOR SOMEONE WHO KNOWS "HOW TO TAKE A JOKE"
From dtmfadvice: "A friend of mine rejects anyone who says that partners 'must know how to take a joke' or some variation on that, because it's a sign their sense of humor is obnoxious or cruel. Maybe their ex couldn't take a joke. But probably they aren't funny and got angry when someone told them to quit being a prick."
FINDING ROUNDABOUT WAYS TO BRAG ABOUT YOURSELF
From biogirl52: "'Just a normal, every day gentleman' Photos of him on a jet ski with a super model. He didn't have a chance with me."
MENTIONING ANYTHING ABOUT SARCASM
From haelesor: "Any mention of being 'sarcastic'. 99/100 these guys are just a**holes who don't want to be called out on it and try to use 'I'm sarcastic' as a get out of trouble free card. Most wouldn't know genuine sarcasm if it bit them on the ass."
BEING CRYPTIC ABOUT PAST RELATIONSHIPS
From Catty_Pake: "'Done with drama' or 'Not into girls who play games'. You're most likely still bitter about how women have treated you in the past. I'm not going to work extra hard to prove myself to you or deal with a guy who is already leaning towards thinking I'm another s**t girlfriend."
WRITING A BASIC STATEMENT THAT LITERALLY ANYONE COULD AGREE WITH
From mallgothic: "'I love to listen to music.' You and every other human being on the planet. iI you can't think of even a broad category of music you prefer over others, then what does that say about how interesting you are? I'd rather someone say they like industrial noise remixed with one direction's best hits and cats meowing than just 'music'."
LEAVING YOUR BIO BLANK—OR NOT EVEN ATTEMPTING TO WRITE A DECENT ONE
From accidental_superman: "'Dating profiles are so hard to write.' That's all they write. Yes they are but you don't get to play till you do your work."
Link: https://www.menshealth.com/sex-women/best-online-dating-profile-tips-reddit

Jake and Woody
Want to know more about Jake and Woody? Get their official bio, social pages & articles on Kix 104!
Read more