Are you compatible with your date?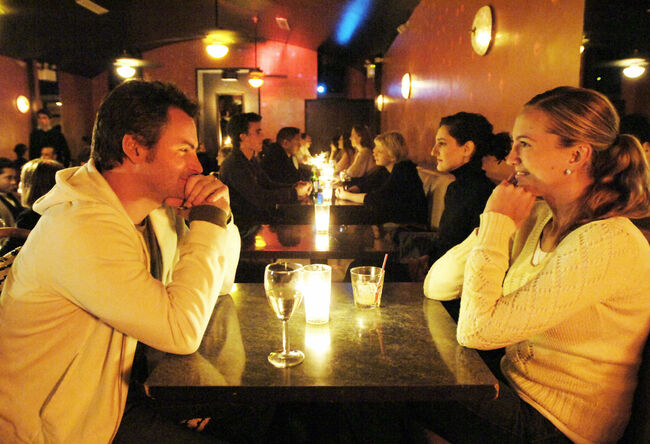 First dates are always super stressful. Even when you've only been messaging with someone for a little bit, it can be hard to know if you're really compatible with someone just by talking for a little bit. There are a few signs in your first couple of conversations that really show if you're going to hit it off or not. And some of them may even surprise you!!
You feel relaxed talking to them - If you're feeling pretty comfortable just being around someone, that's the first sign that things could probably work out for the better.
You're on the same page with spelling

- I know it sounds crazy. But think about how many people you've texted and cringed at because they spell words all weird.
You're actually interested in talking about the same things - And if you're not actually interested in the topic, you're at least into it when THEY talk about it.
They're geographically desirable

- Let's be honest. Long distance is hard. It's easier to be compatible when they're near you.
You get each other's sense of humor - If you're able to laugh with and at each other, that's the bomb.
Their weekends are similar to your weekends

- The first step in hitting it off with someone is actually being available to do it.
You like their personality - If you're not rolling your eyes at everything (or a lot of what) they say, that's huge. It's amazing how many people you just don't get on with.
Knowing your compatible with someone really comes down to gut feelings. If you're super down to just hang out with the person all the time, you're probably on your way to being compatible.
Source: Elite Daily

Jake and Woody
Want to know more about Jake and Woody? Get their official bio, social pages & articles on Kix 104!
Read more