Guys, this is what your swim suit says to her!!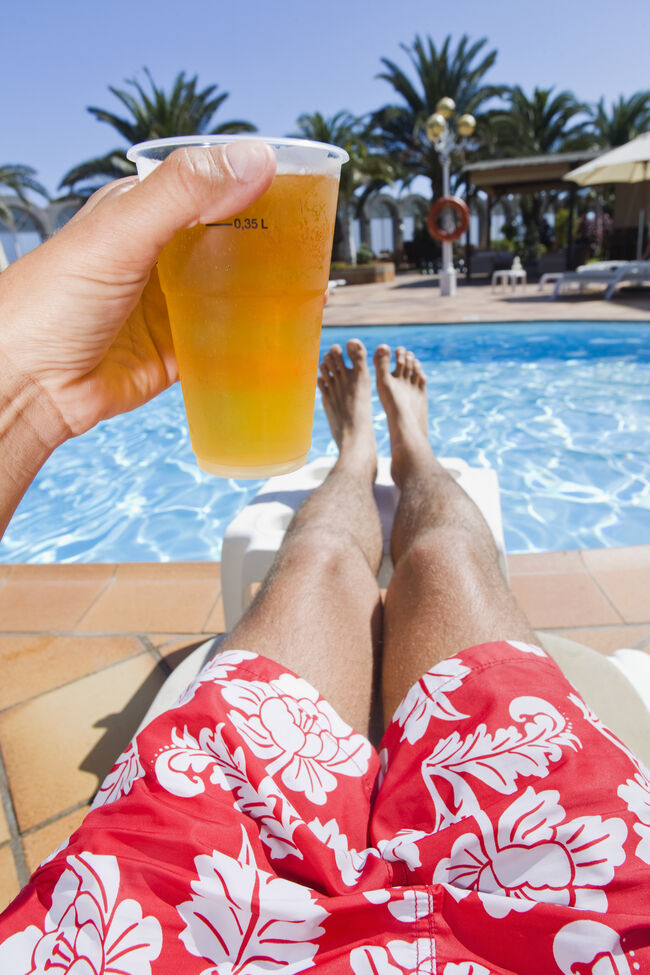 This is what your swimsuit means to a woman.


(Bolde.com)
Warm weather is (finally) coming. It's just about time to pull out your swim trunks and hit the beach. But what message are you sending with your choice of swimwear? It may be telling the ladies something you don't want them to hear…
Cut-off denim shorts: We're not sure why cutting jeans into shorts would be any easier than just buying some swim trunks, but here we are.
What they say:

You don't like spending money on clothes, and you likely don't like spending money on much of anything. You give your dates a price limit before they order their meal.
Reserved for: Clueless dads at the lake who are also wearing sunglasses with neon sports straps that wrap around their necks.
Short shorts:

Shorter swim trunks are back in style, but not everyone is bold enough to give them a try. Keep in mind that shorts that hit a little above the knee actually make you look taller.
What they say: You care about how you look, and you always know what the latest trends are. You prefer women who are as fashion forward as you are.
Reserved for:

Guys who probably post a lot of selfies on Instagram.
Speedos: Skimpy Speedo-style swimwear has been around since the '60s and we can't seem to get rid of it. We'd would have no complaints if the guys wearing these had sculpted physiques, but that never seems to be the case.
What they say:

You are comfortable with your body and you don't care what people think. You might be a nice guy, but Speedos are associated with creeps—sorry.
Reserved for: Olympic swimmers. Only Olympic swimmers.
Flimsy baggy shorts:

These thin, baggy, nylon trunks were popular in the '90s and, if you haven't noticed, the '90s are back. When wet, these shorts leave little to the imagination. When dry, the bagginess factor can result in a serious wardrobe malfunction.
What they say: You're into vintage style, but you don't actually have any vintage clothes—you just shop at Urban Outfitters. You'll probably drone on and on about your latest trip to Istanbul on the first date.
Reserved for:

Hipsters who tell you they're vegan the first time you meet.
Long board shorts: These are a pretty safe option for your average beach-goer. Just don't make the mistake of buying ones that are too long or too baggy. Fitted fashion is in.
What they say:

You're an average guy and you're not interested in staying up with the latest fashion fads. You probably haven't bought a swimsuit in a couple of years, and you're attracted to low-maintenance women who don't need hours to get ready.
Reserved for: Anyone, just make sure you buy a new version every once in awhile.

Jake and Woody
Want to know more about Jake and Woody? Get their official bio, social pages & articles on Kix 104!
Read more