Simple ways to feel closer to your SO!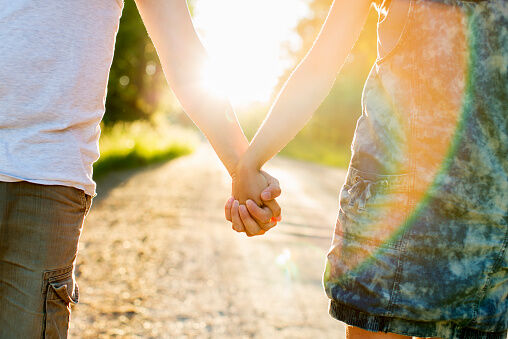 Simple ways to reconnect with your S.O. today.


Wanting to feel closer to your partner isn't automatically a sign that something is wrong in your relationship. Between work, classes, kids, pets, or whatever else you have going on, it's normal to go through patches where you don't feel as close as you typically do. The good news? There are plenty of simple ways to reconnect with your partner. Here are seven of them.
Ask questions

- When we've been with our partner for a long time, we feel like we know everything about them, so it's good to "get curious" with them every so often, advises marriage and family therapist Holly Richmond. She says the way you ask is important though, and suggests asking "curious questions," like "How are you feeling about our relationship right now? Is there anything you are really happy with? Anything you want to work on?"
Make a plan

- Planning something together, like a vacation, can bring you together and help you reconnect as a couple.
Kiss - In therapy,

Richmond always asks couples if they're still kissing when they say they don't feel connected. She says kissing fosters intimacy and eroticism and makes your bond stronger.
Offer up an act of service

- Do something thoughtful that your partner will really appreciate, like cooking dinner or putting away the laundry. For some folks, little things like this really go a long way in a relationship.
Send a quick text - Something as simple as "Looking forward to seeing you tonight" shows your partner they're important to you.
Give them a super specific compliment

- It's all about the details here to make the compliment feel authentic. Instead of saying "you look so nice," try being more specific, like "the outfit you wore to work today was so stylish."
Touch them - Hold hands, give a shoulder rub, hug. All these help foster intimacy and make you feel close to your partner and that's what it's all about.
Source: Hello Giggles

Jake and Woody
Want to know more about Jake and Woody? Get their official bio, social pages & articles on Kix 104!
Read more