What country has the MOST divorces?!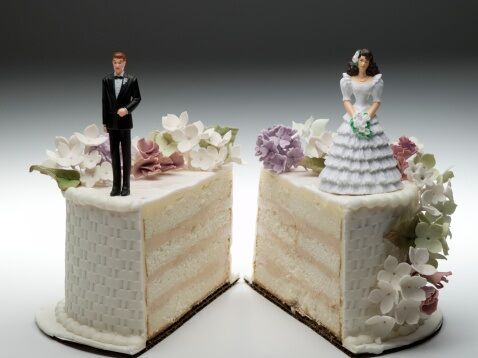 New report reveals the countries where most married couples don't stick together


Nobody goes into a marriage thinking they'll get divorced (we hope), but inevitably some couples just can't make it work. Well, there are some parts of the world where folks have a harder time working things out, and a new report reveals which ones they are.
Tech.co looked at data on marriage and divorce rates for 50 countries across Europe, America and Australia, to determine which countries are the most unlucky in love and Russia tops the list. The divorce rate in Russia is 4.7 per 1,000 people. Interestingly, Russia has the fifth highest marriage rate, 8.3 per 1,000, which means that a lot of them try to find the perfect partner, while many don't succeeded.
As for America, things aren't exactly great either, with the U.S. landing at seven, with 2.5 divorces per 1,000 people, although we do marry at a rate higher than other countries, with 6.9 marriages per 1,000 people.
Countries With The 10 Highest Divorce Rates
Russia
Belarus
Lithuania
Moldova
Latvia
Ukraine
USA
Georgia
Denmark
Sweden
On the flipside...Ireland is the country where marriages

are most likely to last

, with a divorce rate of only 0.6 per 1,000. Of course this doesn't mean they're all happy, since Ireland has some very strict divorce laws, with the country demanding proof couples have lived apart for at least four of the previous five years.
Source: Business Journal

Jake and Woody
Want to know more about Jake and Woody? Get their official bio, social pages & articles on Kix 104!
Read more