Whisper App reveals: How parents work in a lil snuggle time!!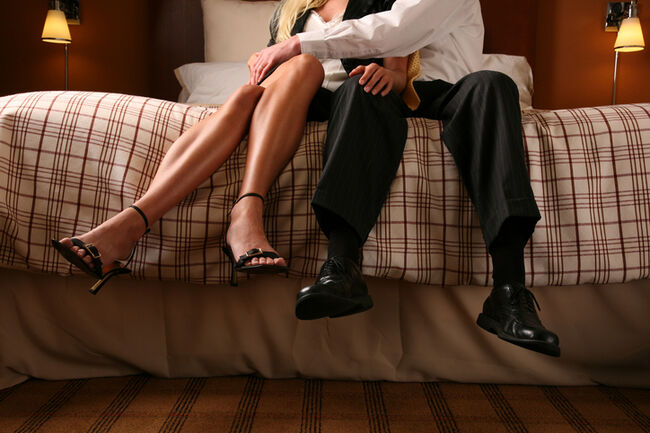 Parents have found clever ways to fit sexy time into their schedule


Anyone with kids knows that finding time to get frisky in the bedroom isn't always easy when you have a bunch of rugrats running around the house. But that doesn't mean parents are going to be celibate until their kids are out of the house. Instead, many find clever ways of fitting some sexy time into their schedule, and now some parents are confessing how they do it.
A new thread on the anonymous Whisper app has folks sharing how they make time for intimacy since having kids and some of them may shock you, while others may give you some ideas.
Ways parents make time for intimacy include:
"Thank God I have friends who take turns with me hosting sleepover play dates with our kids. If it wasn't for our little circle, no one would be getting laid."
"You know what sending your kid to karate lessons or violin practice is for? Free time to have sex!"
"Shower sex isn't all that great, but when you have kids it's sometimes the only place to go."
"We limit TV time for our kids. That way whenever we want to get intimate they are glued to the TV and don't go looking for us. Sneaky I know."
"Just when you thought car sex was only for high school…sometimes it's the only way me and my husband can find privacy these days."
"RIP foreplay since the baby. We really have to be quick if we want to make love."
"Nap time is always a great time for some afternoon delight in my house."
"I sacrifice sleep so my husband and I can have sex after the kids go to sleep. Midnight lovemaking has become the norm for us."
"I think our kids know by now that if the music is loud and the door is locked mommy and daddy are 'busy.'"
"Tablet time for kids is private time for mommy and daddy."
Source: Whisper

Jake and Woody
Want to know more about Jake and Woody? Get their official bio, social pages & articles on Kix 104!
Read more