The WHISPER APP reveals crazy first date stories! ( A must read )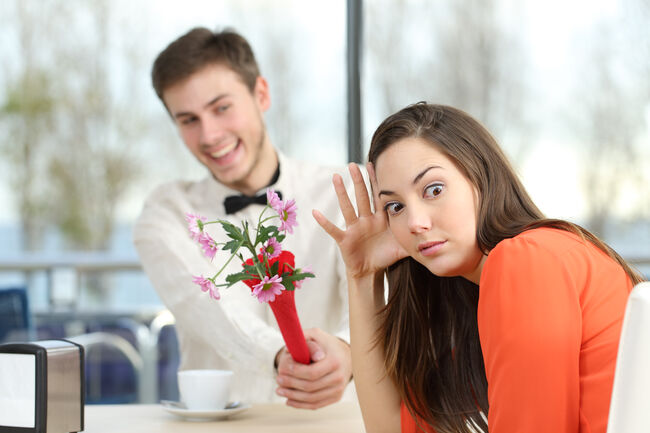 Most people will tell you that first dates can be awkward, but every once in awhile they can be perfect, downright fun, or even crazy. Well, now a new thread on the anonymous Whisper app has folks revealing some of the crazy things they did on a first date, and some of them may downright shock you.
Crazy first dates include:
"Craziest thing I've ever done on a first date? Leave, go to a bar and get wasted and then wake up next to my ex. Oops…"
"First date we got tattoos, it was dope how it went down though."
"I went skinny dipping on a first date with a dude I met off Tinder."
"I once "'went to the bathroom' and left on a first date. He began telling me how things were going to be when we were married…I had to bounce."
"I once did the Naked Bicycle Race in Portland on a first date. It was very Portland of us."
"I once allowed a piece of crap dude to take me to Wendy's for our first date because he got an employee discount. Man, I used to have low self worth."
"A girl once took me tubing down a river for our first date. We ended up banging on the tube while floating down the river. It was so hot."
"I once babysat a dude while he vomited in my guest bathroom all night. It was our first date."
"I was once so nervous on a first date that I vomited on my own dress. I tried to pull it off by laughing all cute but nope, didn't work."
"I once left a girl to pay the bill while I snuck off to the bathroom, but actually left. It was our first date too. But to be fair, she seemed a little crazy."
Source: Whisper

Jake and Woody
Want to know more about Jake and Woody? Get their official bio, social pages & articles on Kix 104!
Read more