Resume boo-boos! PAY ATTENTION to details!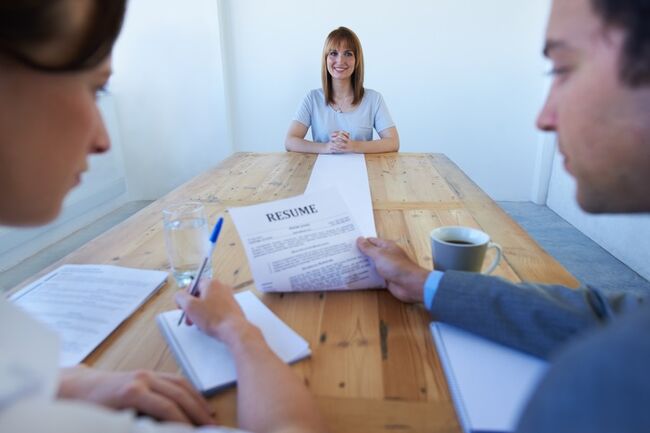 HR managers share the most outrageous resume blunders they've seen


When looking for a new job, it's always important to make a good first impression and that starts with the resume, and it better be a good one because it certainly will take a lot to get noticed.
But get this - for all the hours you may put into writing your resume, a new CareerBuilder survey finds that HR managers don't spend much time looking at them. In fact, 39% of managers saying they spend less than a minute looking at a person's resume, while 23% spend 30 seconds.
But even though they don't linger, applicants better be careful about being too creative, or outright fibbing, because 75% of HR managers say they've caught a lie on a resume. Just how bad are these lies? Well, HR managers have shared some of their more outrageous ones, and a few are downright hilarious. They include:
A 22-year-old applicant claimed three different degrees.
An applicant listed 40 different jobs in one year.
An applicant thought they attached a resume to an email but instead sent their full credit application for an apartment.
An applicant applied for a job for which they were vastly unqualified (e.g. grocery store shelf-stocker applying for a physician position).
An applicant referred to having "as many marriages as jobs."
An applicant listed out their extensive arrest history.
An applicant's resume had a different font type for every sentence.
An applicant stated at the bottom of their resume that they do not like babies or puppies.
An applicant's resume was only one sentence.
An applicant had the same employment dates for every job listed.
Just as bad as lying or embellishing, is making mistakes, which can cost someone a possible interview. Lots of HR managers say they've found critical mistakes on CVs, which get people noticed for all the wrong reasons. They include:
Typos or bad grammar: 77%
Unprofessional email address: 35%
Resume without quantifiable results: 34%
Resume with long paragraphs of text: 25%
Resume is generic, not customized to company: 18%
Resume is more than two pages: 17%
No cover letter with resume: 10%
Source: Yahoo Finance

Jake and Woody
Want to know more about Jake and Woody? Get their official bio, social pages & articles on Kix 104!
Read more