Things you look for when you are looking for THE ONE!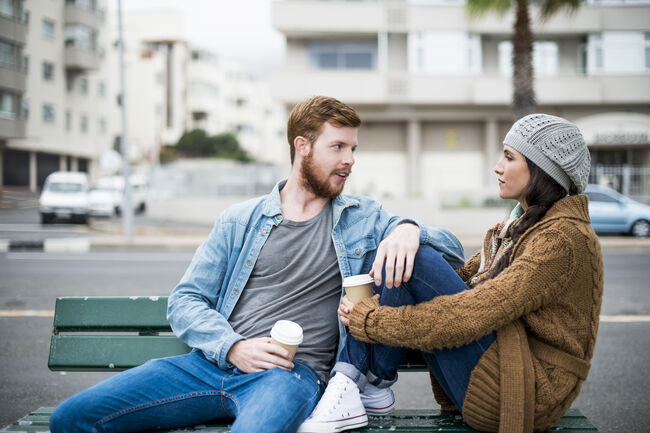 What we look for when we look for THE ONE!
People spend a lot of time thinking about and searching for "The One." And we hear a lot of relationship advice about how to find that person, but now there's new data that could offer insight on the subject too. Senior Living, the housing website for seniors, analyzed thousands of comments from the relationship forums of Reddit to find out what could be learned from the folks who've been there before. They were able to use keywords to identify the qualities people value in long-term relationships and traits that let them know they found "The One."
Communication was the most popular response, with over 70% of people mentioning it as helping them know they'd found their person. And these were the other top traits:
Communication: 72% - This was the top answer, with nearly three-quarters of people mentioning communication.
Respect: 20.4%

- Coming in second is respect, with 20.4% of comments mentioning it as how they knew their partner was "The One."
Love: 16.8% - You'd think love would come in higher, but with nearly 17%, it's third on the list.
Trust: 15%

- It's crucial for a long-term relationship, but trust clocks in at number four.
Friendship: 14.2% - Friendship is an important foundation for love, so it's not a surprise to see it in the top five.
Affection: 12.4%

- Being friends with your partner is important, but 12% of people point to affection as the way they realized they had met "The One."
Confidence: 10.6% - Surprised to see this on a list of what people associate with their soulmate? Nearly 11% of people say it helped them know they found their mate.
Humor: 7.1%

- It's an important trait, but only just over 7% say it helped them identify "The One."
Appreciation: 3.5% - Having someone who doesn't take you for granted is crucial, earning appreciation the number nine spot on this list.
Source: Bustle

Jake and Woody
Want to know more about Jake and Woody? Get their official bio, social pages & articles on Kix 104!
Read more