Pumpkin Spice Latte's......what state consumes the most??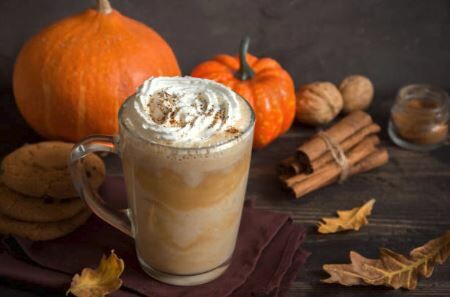 Folks love their PUMPKIN SPICE LATTE'S
Although they've been around since late August, now that it's officially fall more and more people will be indulging in their favorite autumn hot beverage, Starbucks' Pumpkin Spice Latte, and there's one particular state where residents just can't seem to get enough of it.
A new report from the financial services company Square finds that Oregon is the top state for PSL consumption, with the results based on transactions from across the country last year at small businesses that use its card readers. The results were adjusted to account for state population, with Wisconsin the second biggest consumers of PSLs, followed by Ohio, Iowa and North Dakota. Interestingly, states that are synonymous with fall, Vermont and Maine, have the fewest residents indulging in some PSLs.
And it seems that PSL addiction is costing some folks a lot more than others. The report reveals that the cheapest place to get your Pumpkin Spice Latte fix is in South Dakota, where it costs just $3.56, while folks in Tennessee pay the most, $5.
Lucky for PSL fans, it's doubtful Starbucks will ever discontinue the beverage completely. It's by far the chain's most popular beverage, and is available in more than 50 countries, with more than 350 million sold over the past 15 years, making Starbucks an estimated $1.4 billion.
Source: Money

Jake and Woody
Want to know more about Jake and Woody? Get their official bio, social pages & articles on Kix 104!
Read more