Is it a relationship rut, or is it OVER?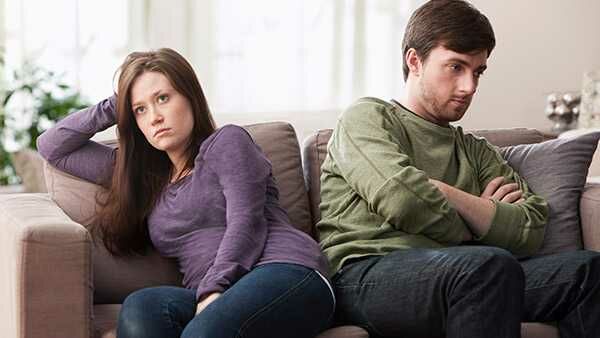 Is it a rut? Or is it over?
All relationships have their ups and downs, but sometimes it's hard to tell if it's just a rough patch, or if you're heading for a breakup. Of course, all couples are different, but recognizing certain relationship patterns can help you know if you should push through or pull the plug. You don't want to prematurely end something great, so slow down and look at whether it's just a rut or the end of the relationship. Here's what the experts say.
Just a rut: You're feeling bored. People love shiny, new things, so if you've been together for a long time and your relationship has started to seem dull, you're probably just taking for granted how good you have it and it's just a rut.
Just a rut: You're still attracted to your partner. After the honeymoon phase, your sex life may go through peaks and dry spells, but if you still welcome adult alone time with your partner and are generally still attracted to them, it's probably just a rut.
Just a rut: Honesty is still a priority. If you're lying to your partner or not telling the whole truth, you may have one foot out the door and your relationship could be coming to a close.
The end of a relationship: You're imagining being single.

When you're in a rut, you may fantasize about the grass being greener with someone else, but if you stop thinking about your future as a "we" and only see yourself single in it, that could be a sign it's over.
The end of a relationship: You're feeling contempt for your partner. If you "loathe not love," relationship expert

Kelly Bos warns that's a huge predictor the end is near.
Just a rut: You're both still willing to work on things.

If you're going through a rough patch, you probably want to resolve your problems, but if you or your partner doesn't want to try to work on your issues, things could be coming to a close.
The end of the relationship: You're staying together out of fear of being alone. Be honest about why you're staying together and if it's because you're scared to be alone or worried how the breakup will look, maybe you're not in it for the right reasons anymore.
Source: Bustle

Jake and Woody
Want to know more about Jake and Woody? Get their official bio, social pages & articles on Kix 104!
Read more