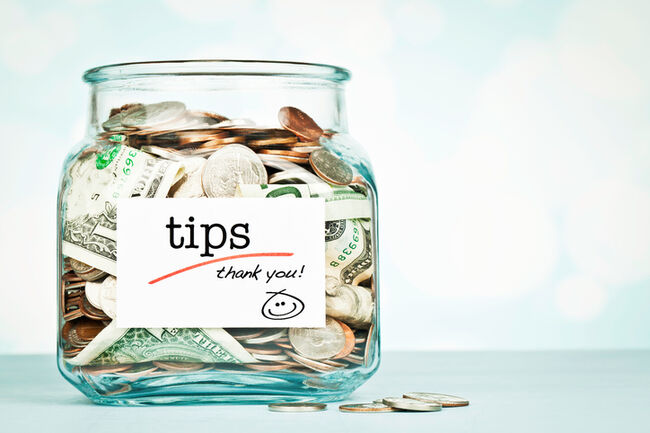 When it comes to tipping, most of us are on the 20%-or-higher train. But that's pretty much reserved for wait staff at restaurants – so what do you do when it comes time to pay your barista, your babysitter, or the guy who cuts your grass? Considering it's the holidays, you should probably hand the people in your life an extra buck or two to pay it forward. Here are some tipping scenarios you should consider:
Apartment supers – They do a lot for you! Consider throwing them $50 this season.
Babysitters

– Throw them a week of pay for free.
Dog groomers – An extra $10 could make them feel appreciated.
Dog walkers

– Throw your regular walkers a few extra bucks this week.
Garbage collectors – They don't see much tipping action. Couldn't hurt to throw them a $20.
Doormen

– It would be nice to get your doorman a bottle of wine for the holidays.
Parking attendants – Again, they don't see much tipping action. Throw them a few extra bucks next time you park.
Personal trainers

– Hook them up with an extra $20 this week.
There are all kinds of people in your life who you probably never even though about tipping. 'Tis the season for a little extra love! Give the people who do things for you a little "thank you" cash!
Source: Business Insider

Jake and Woody
Want to know more about Jake and Woody? Get their official bio, social pages & articles on Kix 104!
Read more